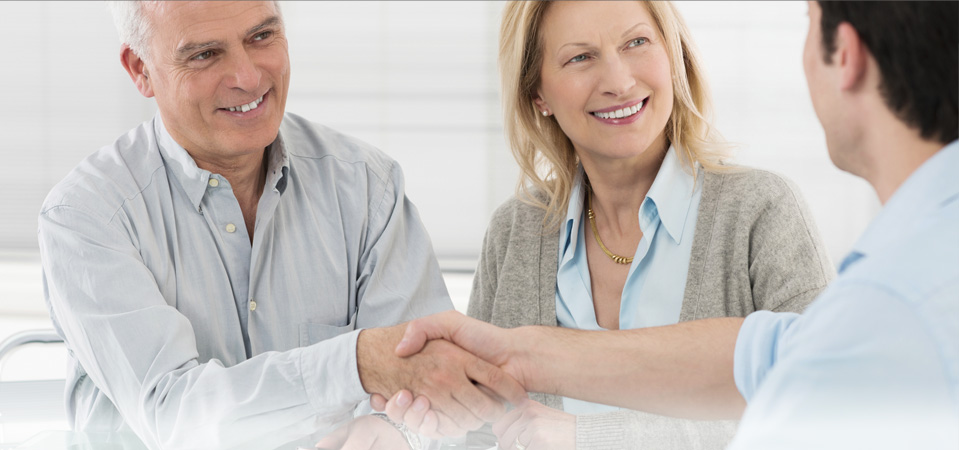 Buyer Be Wary

The typical home buyer is very focused on the details of the particular home, townhome or condominium he or she is buying. Since most prospective homes are in a common interest development – an HOA – a whole new layer of considerations is added to pre-purchase investigation. It is important for the buyer to be guided to review the governing documents, finances and culture of the community before the inspection period expires.
Governing Documents
All buyers should review the Declaration of Covenants, Conditions and Restrictions ("CC&Rs") and Rules of the community with a particular eye toward the use restrictions that might preclude an important facet of the buyer's expected lifestyle. One family bought a large house with the intention of operating a day care center in the house as their means of livelihood. The CC&Rs clearly prohibited business uses of homes in the community, which the Board enforced as soon as signs of business operations occurred, and the house went back on the market, causing an unnecessary financial loss to the family. Other areas of interest are restrictions on leasing, pets, parking, RVs, boats and other recreational equipment, age restrictions, and yard sales.
Architectural Control
Most CC&Rs have a provision requiring any exterior modification to be approved by the Association before construction or installation. If a buyer intends to build an addition or undertake other remodeling that is apparent from the exterior, it is prudent to assure that the Association would be inclined to approve the project if the plans and specifications are acceptable. There may be setback restrictions or other CC&Rs provisions that would preclude the new owners from their desired modification.
Finances
Arizona's Condominium Act and Planned Communities Act require an Association in a community of 50 or more units, to provide specified information to a prospective buyer upon request.  Unfortunately, most buyers obtain this disclosure very late in the escrow process – almost always too late to adequately assess them. Therefore, it is important for buyers or their agents to assure that the information is requested and received during the due diligence period. The disclosure available to the buyer includes the current operating budget of the association, the most recent annual financial report of the association, and a copy of the most recent reserve study of the association, if any. If there are substantial assets that the Association owns and/or maintains (like roads, tennis court, swimming pool, clubhouse, building exteriors), then it is important that adequate reserves have been funded. Otherwise, the new owner may be surprised with a sizable special assessment after the purchase. The budget will show whether there are any problems areas in the Association. For example, a condominium with failing roofs or construction deficiencies will have line items for maintenance and repair that are far higher than typical.
Maintenance
The CC&Rs generally elucidate the Owner's maintenance responsibility. With a condominium or townhouse, the Association often is responsible for exterior maintenance, which is the basis for higher assessments than communities with single family homes. In any event, the buyer should be clear on what amenities and services are covered by the assessments that the Association levies and collects.
Culture of the Community
I always recommend that a buyer reviews at least one year's worth of Board meeting minutes and newsletters and determines whether the Association is involved in any litigation. An HOA does not need to produce these documents to a prospective buyer; however, an Association member (i.e., the seller) has the right to review and request copies of all Association records that are not privileged.  Therefore, the purchase contract should include as a condition the production of minutes and newsletters for a specified time period. It also is a good idea to determine whether the Association sponsors any social events for its members. An Association Board that is committed to community building is demonstrating positive leadership values and a commitment to fostering good community relationships.
Buyer's Due Diligence
The following documents and information sources will assist a buyer in his/her evaluation of a community governed by an HOA:
Disclosure statement from HOA: This will tell you whether there are any unpaid HOA fees or other violations pertaining to the subject property that may need to be resolved, etc.
Reserve study: This will tell you how much money is saved for paying for long-term repairs. HOA fees cover operating expenses and savings for roofs, streets, painting, etc. The reserve study tells you how much the community should have saved for those capital repairs and replacements and how much is actually saved. Usually, less is saved than what the reserve expert says should be, so when the bill comes due, all the HOA unit owners may bear the costs in a special assessment.
Financial statements and budgets: These will show you whether the HOA is collecting enough money to pay its bills and whether it is putting away money for reserves.
Insurance master policy declarations page: This will tell you what the HOA insurance covers. A buyer should take this to his/her insurance agent to see what is not covered, so he/she can get the proper coverage. It is recommended that condominium or townhouse purchaser has an HO-6 interior unit policy in place for a personal residence or rental property.
---
Written by: Carolyn B. Goldschmidt
July 2014