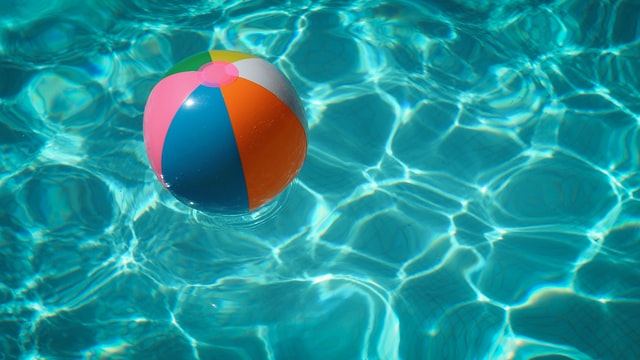 Can You Open Your Community Pool Yet?

By Carolyn B. Goldschmidt, Esq.
May 26, 2020
As Mike Shupe reported in his communication on May 18, 2020, the Pima County Board of Supervisors issued a Proclamation that would have required HOA pools that reopened to sanitize high touch areas after every use and keep a log of the sanitization (among other requirements). On May 21, 2020, the Board of Supervisors adopted a revised Proclamation that made these requirements inapplicable to semi-public pools within HOA and condominium communities.
At this point, HOA Boards of Directors can decide to reopen swimming pools, but need to take into account the potential liability that remains, and the fact that there is probably no insurance coverage for claims and losses that might arise out of communicable disease transmission. Even though the Governor's order allows opening, an HOA's common area is private property, and a Board has the authority and responsibility to not reopen if the common areas cannot be managed and controlled in a manner that is reasonably safe. The risk to the Association can be reduced by taking proper precautions as set forth in governmental and public health guidelines and rules.
At the time Governor Ducey's latest order allowed swimming pools to open, the Arizona Department of Health Services (ADHS) issued guidelines on swimming pools. Taking the ADHS guidelines into account, following are some rules and procedures for your Board to consider as a starting point.  Make any refinements that fit your Association's particular situation and issues:
Limit the number of people in the pool area at one time. The number will depend on the size of the facility. To implement this limitation, consider a sign-up sheet at the pool where persons reserve time at a pool in specific increments (e.g., one hour).
Consider whether the traditional pool hours will apply or be changed.
Consider whether to restrict the pool to residents only (owners and tenants). On the other hand, restricting the number of people in the pool area may remove the necessity for this limitation.
Maintain physical distancing [six (6) feet between people unless they live in the same house].
Pool bathrooms are closed.
Consider removing all pool furniture so sanitizing is not an issue.
Hand sanitizer and disinfectant and paper towels near the main entrance to each pool or tell residents that sanitizing hands and wiping high touch areas are their responsibility with their own sanitizing liquid or wipes.
Pool users should follow public health guidelines and advisories on protection and precautions against COVID-19.
Enter the pool area and swim at your own risk.  The _____________ Homeowners Association assumes no responsibility if you are diagnosed with COVID-19 at any time after entering the pool area and using the pool or spa.
Signage at the pool entrance (if you have more than one entrance, consider padlocking subsidiary entrance(s) so there is just one entry and exit point.  Here is suggested signage:
DO NOT ENTER IF ILL OR
HAVE ANY SYMPTOMS OF COVID-19
PREVENTING THE SPREAD OF COVID-19
Limited Access
Please read and observe Pool Rules
The Pool Rules also should be posted at the pool area as well as distributed to the residents.
Hopefully, your homeowners will understand that the Board must act prudently in managing all of the common areas in a manner that follows governmental and public health guidelines and that keeps the common areas reasonably safe for all residents.
Please let us know if we can help your Association navigate through any COVID-19 issues.
---
The information provided herein is not, nor is it intended to be, legal advice. No attorney-client relationship between the reader and Goldschmidt|Shupe is intended. You are not considered a client of our law firm until you have signed a written agreement accepted by us. Federal, state and local responses to COVID-19 are changing quickly. Our COVID-19-related information is based on the facts and guidance available today. Future developments may render such information outdated and inapplicable.